RECYCLING SYSTEMS

BRIQUETTERS
for aluminum, steel turnings, copper, titanium, magnesium, swarf, cast iron, tire wire and more

RAIL BREAKERS
for rails, single or multiple rail processing. Optional pipe cutting feature. Electric or Diesel power.

SHREDDERS
for high torque low rpm processing of aluminum, copper, cables, UBC, plastics, ferrous, automobiles, engine blocks and more.

VERTICAL SHREDDERS
for frag upgrading, small motor and alternator processing, pvc pipe processing and much more


North America's Premier Dealer/Seller of Recycling Systems


5M Recycling Provides Processing Equipment for Multiple Industries
At 5M Recycling LLC, we believe that every customer should be treated with the highest level of integrity and respect. We realize our customers operate multiple shifts and for these reasons we do not have non-operating hours, we just do what needs to be done, 7 days a week. 5M Recycling LLC is commited to providing what we believe is the best equipment in the industry for your processing needs.
We are recognized as the Director of Sales for North America for ATM Recycling Systems from Austria. It is our belief that ATM Recycling Systems and Equipment provide the most advanced and reliable equipment in the industry. Not only do they provide the best equipment, but they care about their customers, they care about their reputation in the industry, and they care about the future.
5M is also committed to providing the best for their customers and has continuously provided equipment and supporting components from ATM throughout North America.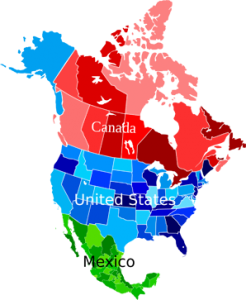 Improving Recycling Efficiencies
All Over North America
We have installations throughout  North America, helping each customer to increase revenue and efficiency within their operations.  Recycling, Aerospace, Agriculture, Manufacturing and multiple other industries are currently being served in North America.
We provide tooling and wear plate services along with spare components to your front door. Many customers request our service specialists to travel onsite to perform, relines, relocation and other services. Many of our customers are open to site visits to see the equipment in operation.
Please feel free to contact us to learn more.

Contact us by filling out the form below: